miniBOOSTER® hydraulic pressure boosters offer a full range of dedicated solutions engineered to lower costs by turning low system pressure into high pressures ranges of 20 – 5,000 bar.
Reduce energy and operating costs: miniBOOSTER's hydraulic pressure intensifier capabilities mean you can keep system pressure low to reduce energy and maintenance costs.

Save on components: With miniBOOSTER hydraulic pressure booster technology, you only need low-pressure components, eliminating the need for expensive high-pressure components. Another advantage: Low-pressure components integrate easily into any system!

Boost performance, save space: miniBOOSTER offer a reliable way to boost performance. They are also compact, so you save space!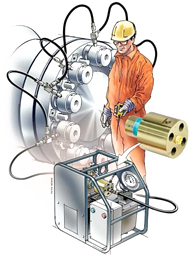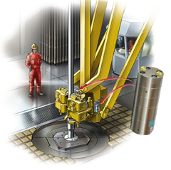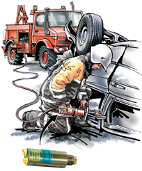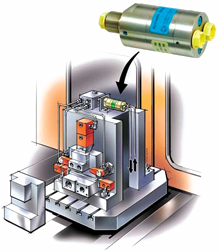 The Global
Quick Connect Specialist
CEJN
CEJN, the quick connect specialist, has since 1955, expanded its product line from compressed air to include and cover all media such as breathing air, hydraulic oil, fluids and gases. Our design is based on small external dimensions and large internal ones. In other words, our couplings and nipples have high capacity while being robust and lightweight. In addition to our couplings and nipples, the CEJN product line includes accessory products, such as adapters, fittings, hose, hose reels, air-preparation units, and blowguns.
We provide the global market with high performance quick connect components and systems for hydraulics, pneumatics, fluids and gases. With a view of total customer satisfaction our development focuses on innovative solutions, leading to a superior product. The CEJN product range might be complemented with external products that meet our quality and performance demands.
We offer engineering solutions that are designed in cooperation with our customers. Our strength lies in our intelligent technical solutions, together with quality and efficiency. We, together with our customers, do not only develop what is in demand today, but also take unexpected inroads into future development.
CEJN aims to maintain world leadership in High-pressure hydraulic subsystems and intend to become a world leader in Plug-in technology for medium pressure hydraulic. We will continue to improve standard products or designing entirely new products in close cooperation with customers.
We stand ready to take on the future with new challenges and innovative products. We will continue to provide customers with quality products for as long as there is a need for quick connect products.
CEJN is undeniably proud of our past and we look forward to our joint future!.